Advanced RX Class:
EMOM for 10 mins: Hang Squat Snatch
1 Hang Squat Snatch, pick load
Every 1 min for 10 mins.
3 RFT: Run, Pull-ups and Hang Power Snatches
3 rounds for time of:
Run 400m
20 Pull-ups
10 Hang Power Snatches (115#/75#)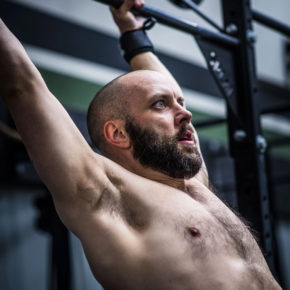 Photos by @robcwilson
Above: Brian's reaction to the day after 18.2.
If you haven't entered your score then make sure you submit it by Monday at 5pm.  If you have to make it up come to any day class Monday and your last chance is the 4pm class.  Make sure you are entering your score early enough to be sure it gets in.  Don't wait and risk it.
CrossFit Games Open 18.2: Preliminary Analysis