Hero Opt. 1: Dumbbell or KB Murph
For time:
Run 1 mile (1600 m)
100 Dumbbell Bent Over Rows, pick load
200 Push-ups
300 Air Squats
Run 1 mile
Partition the DB rows, push-ups and air squats as needed. Start and finish with a mile run. If you've got a twenty pound vest or body armor, wear it.
* Note: We are planning to host Murph on 4th of July, if you elect to do it with Pull-ups recommendation is 1/2 Murph (half the reps) as we have not done high volume pull-ups during the shutdown.
Dumbbell version of the Hero WOD "Murph": In memory of Navy Lieutenant Michael Murphy, 29, of Patchogue, N.Y., who was killed in Afghanistan June 28th, 2005.
This workout was one of Mike's favorites and he'd named it "Body Armor". From here on it will be referred to as "Murph" in honor of the focused warrior and great American who wanted nothing more in life than to serve this great country and the beautiful people who make it what it is.
* WU: 2 rds
10 Steps – Monster Walk
10 High Knees
10 Pass Thru
10 Bootstrappers
10 Arm Circles
7 Pike Push-up
Hero Opt. 2: Severin
For time:
50 Strict Pull-ups
100 Hand Release Push-ups
Run 5 km
If you've got a twenty pound vest or body armor, wear it.
U.S. Army Sergeant First Class Severin W. Summers III, 43, of Bentonia, Mississippi, assigned to the 2nd Battalion, 20th Special Forces Group (Airborne), headquartered at Jackson, Mississippi, died August 2, 2009 in Qole Gerdsar, Afghanistan, after his vehicle was struck by a command wire improvised explosive device. Summers is survived by his wife Tammy Fraser and his daughters Jessica, Shelby & Sarah.
* Scale to 1/2 Severin (25/50/2.5km); sub Bent over DB row 2:1 (both arms = 1 pull-up)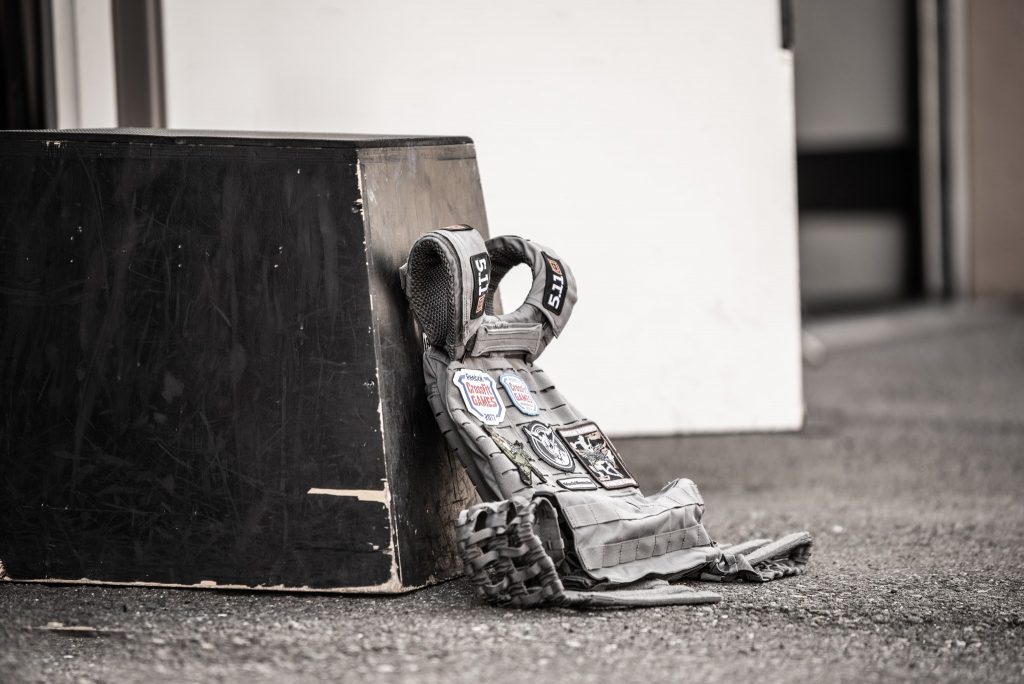 Photo by @robcwilson @snoridgecrossfit
In honor and memory of those who have fallen and made the ultimate sacrifice in service to our country.
Hunter McIntyre Partners Up With Team RWB to Host Memorial Day Murph Fundraiser