Alt EMOM 10 mins: Deadlifts and Handstand Push-ups
Every 1 min for 10 mins, alternating between:
3 Deadlifts, pick load
5 Handstand Push-ups
DL must be set back down under control with NO Drops from the top.
FT: Rows, Wall Balls and Kettlebell Swings
For time:
Row 1000m
75 Wall Balls (20#/14#)
50 Kettlebell Swings (53#/35#)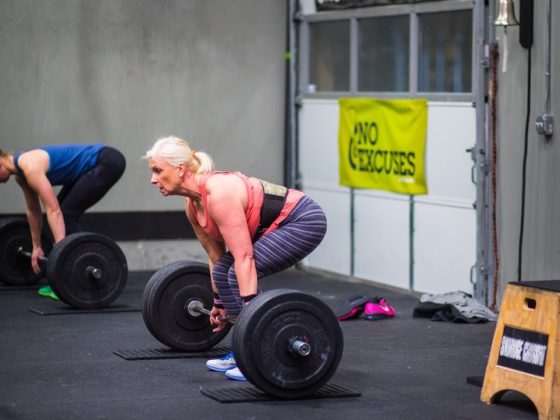 Photo by @robcwilson
Gym Announcement:
To minimize noise/vibration to our neighbors, all deadlifts will be lowered to the ground and not dropped and crash mat pads should be used under all heavy lifts. See pic above of Kimberlee demonstrating. Also no Oly plates should be used on the floor during all AM classes and classes before 5pm.  After 5 pm crash mats must be used.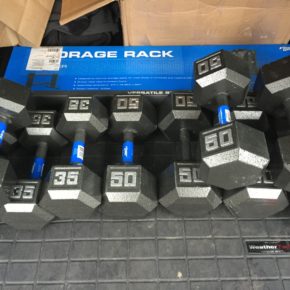 CrossFit Open:
Dumbbells will be used for the first time in the Open. Today we added several sets of 50# and 35# dumbbells to our collection to ensure we can run the Open without any gym sleepovers. To maximize our ROI and our fitness we will use them tomorrow for both the Team WOD and the Advanced Class. Thanks Dave Castro!
2017 Open Dumbbell Weights Announced
Fittest On Earth: A Decade Of Fitness: Official Trailer