Bench Press 8-8-8-8
Bench Press 8-8-8-8
Use the heaviest weight you can for each set.
Rest as needed between sets.
3 RFT: Hang Power Snatches, Toes-to-bars and Runs
3 rounds for time of:
21 Hang Power Snatches (75#/55#)
12 Toes-to-bars
Run 400m
Photo by @robcwilson
May OnRamp is now full. If you or someone you know is interested in signing up please "Contact" us about June.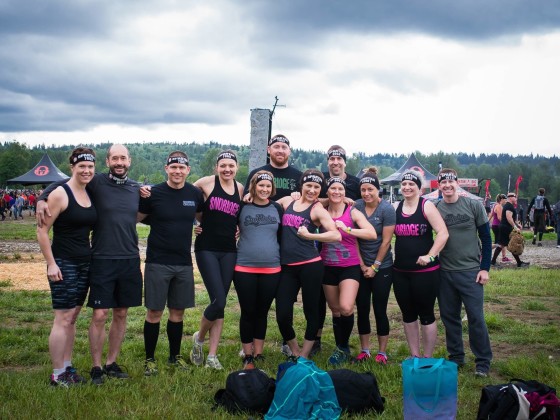 Congrats to all who completed the Spartan Race this past weekend in Snohomish! It was a big group of SnoRidge Spartans (Bill, Megan, Rob W., Chris S., Michelle S., Christine, Shay, Taylor Sue, Alicia G., Joel, Scott and Jill H.) who completed the long, muddy, and challenging obstacle/burpee course.
2016 Masters Online Qualifier Highlights