Team WOD:
AMRAP 15 mins: Deadlifts, Hang Power Cleans, Push Press and Front Squats
As a team of 2 complete as many rounds as possible in 15 Mins of:
4 Deadlifts (135#/95#)
3 Hang Power Cleans (135#/95#)
2 Push Press (135#/95#)
1 Front Squat (135#/95#)
* One bar per team. Alternate work/rest with partner.
* Switch after each full ROUND with your partner.
Post total rounds.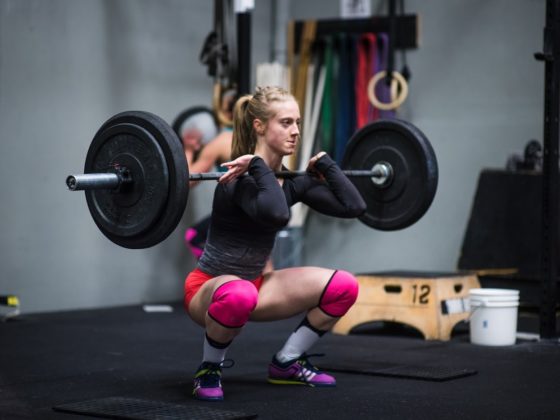 Photo by @robcwilson
This week the 2017 Open begins!
If you haven't registered we encourage everyone to do it. This will be the 7th year of the Open and we have had a great gym turnout each and every year. This competition is a worldwide CrossFit event that you get to participate in within the familiar confines of your own gym community. Registering helps hold you accountable, pushes you to set and achieve goals, serves as a test of your fitness, and is flat out fun!  It doesn't matter if you are chasing Regionals or if you're an everyday CrossFitter, these five weeks you will push harder, judge and cheer on your buddy, and learn a little about yourself through the process.
Announcement will be this Thursday at 5pm and we will watch it stream live in the lobby.  Friday we will program 17.1 for all class times (Our Friday Night Lights). Check the link below if you are signed up to see if you are listed under our Team.
Team SnoRidge CrossFit Open Count: 31
How to Register:
Follow these steps to Register for the 2017 Open to ensure you join our Team! If you don't do all of these you won't show up as a member of Team SnoRidge CrossFit and you will not see your scores once validated vs. the gym.
1) Go to games.crossfit.com and Click "Register"
2) Sign In or create a profile
3) Under "where do you workout?" enter "SnoRidge CrossFit" for your affiliate
4) Agree to all terms, then enter billing info
5) Register
6) On the Congratulations for Registering page, click "Fill In Your Profile" then "Update" (even if you changed no info)
7) You will see "Join a Team", click ext and enter or select "SnoRidge CrossFit"
8) Update
Your competition page should then show Affiliate AND Team as SnoRidge CrossFit for BOTH. You must see BOTH to be on the team.